Our mission is to provide positive and high-quality multi-sports opportunities for players and their families at all skill levels. We aim to serve as a valuable community partner, offering a fun pathway for children aged 3 to 18, from non-competitive to competitive multi-sports environments. Our unique, age-specific curriculum is designed to improve multi-sports skills, build self-confidence, and foster socialization skills, backed by over 30 years of experience. At PSA Ashburn, we prioritize our players, coaches, and families, always focusing on "Learning through Enjoyment!"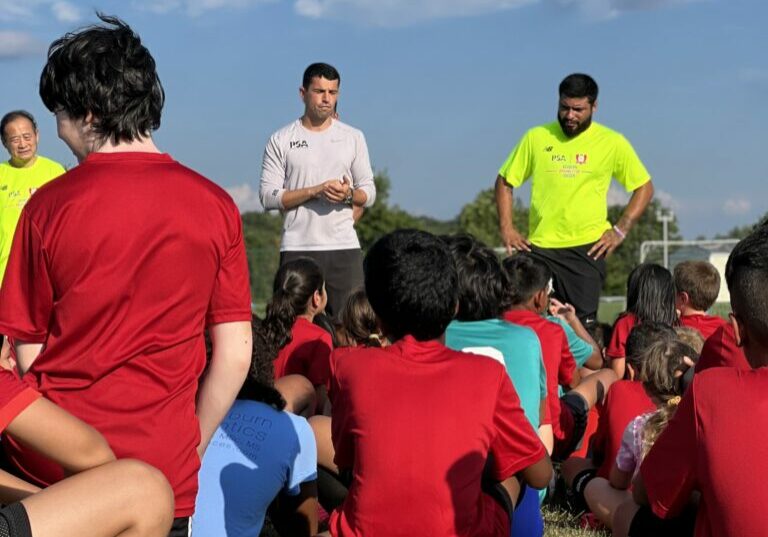 OUR PHILOSOPHY
We aim to develop character and commitment in our players by providing multiple fun activities and creating a conducive learning environment that encourages expression and a love for sports and multi-sports.
OUR CORE VALUES
Core Values: Our core values are based on having fun as our primary motivator for playing, promoting integrity through character and principles, demonstrating commitment to our players, families, and coaches, upholding fairness through sportsmanship and inclusiveness, fostering teamwork to build friendships and strong teams, and emphasizing community to forge lasting friendships together.