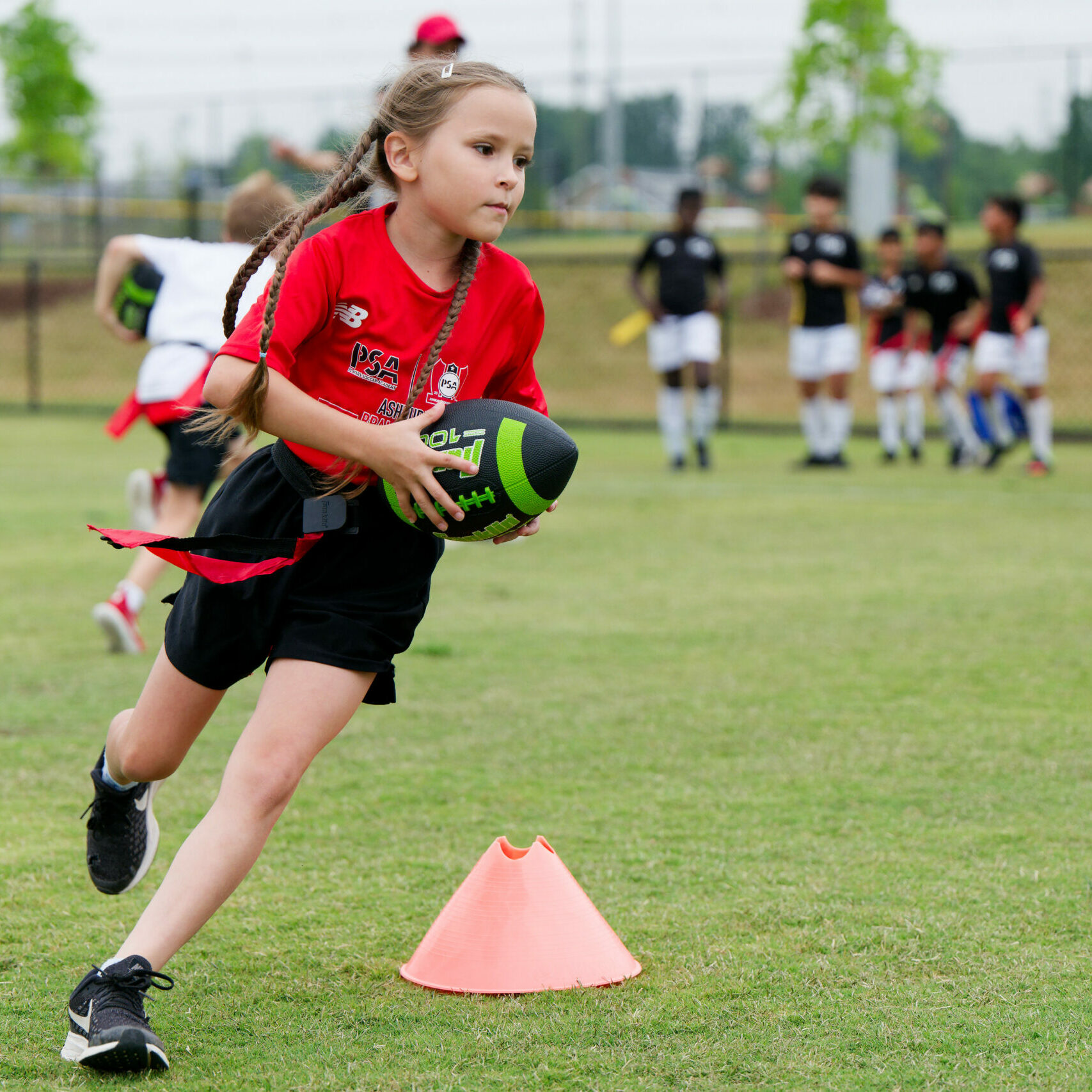 Recreational Sports
Through a variety of age-appropriate games, exercises, and activities, children develop fundamental movement skills, coordination, balance, and spatial awareness. Our experienced instructors create a safe and stimulating environment where children can explore their abilities, build confidence, and develop a positive attitude towards physical activity.
PSA Recreational Sports are a great way for children to stay active, develop their skills and make new friends all within their local community. Our PSA leagues and programs provide an opportunity for 4 - 15 year old children to continue their athletic development and enjoy playing their favorite sports in a fun, stress free and encouraging environment.
FUN

PSA Travel programs are fun as they focus on creating a positive and enjoyable experience for participants through competitive sports. With engaging practices, exciting games, and a supportive team environment, players can develop their skills while having a blast on the field.

ACTIVE

PSA Travel programs are active as they provide participants with opportunities for competitive play, intense training, and regular practice sessions, keeping them engaged and physically active. A dynamic and challenging sports environment encourages players to maintain an active and healthy lifestyle while honing their athletic abilities.

Convenient

PSA Travel programs are convenient as they provide a wide range of sports and age groups to choose from, allowing participants to find the program that aligns with their interests and skill levels. Additionally, the programs are designed to offer a positive and inclusive environment, ensuring that families can easily engage in the program while enjoying the benefits of competitive sports.
A typical PSA recreation sports program offers a variety of activities including soccer, basketball, baseball/softball, flag football, volleyball, tennis, martial arts, gymnastics, track and field, and dance. These programs provide opportunities for participants to learn and develop fundamental skills in each sport or activity. However, it's important to note that the availability of specific sports or activities may vary depending on the program location and session. To get detailed information about the sports and activities offered in your area, it's recommended to review the program details or contact the organizers directly.
PSA sports programs are inclusive and welcome participants of all ages and abilities. These programs cater to a diverse range of age groups, typically starting from around 4 years old and extending up to approximately 16 years old. To ensure an optimal experience, participants are placed in age-appropriate divisions or teams that align with their age and skill levels. For precise information on the age range and eligibility criteria of the PSA Recreational Sports program in your area, it is advisable to review the program details or contact the organizers directly.
The schedule and duration of PSA Recreation sports program sessions can vary depending on factors such as the specific program, sport, age group, and location. Generally, sessions run for approximately 45-50 minutes. They are typically held once or twice a week in the early evening. Some programs may offer consecutive sessions on different days, featuring various sports or activities. Seasonal structures, such as fall, winter, spring, or summer seasons, may also be implemented with varying durations. For specific information on the schedule and duration of the PSA Recreation sports program sessions in your area, it is recommended to review the program details or contact the organizers directly.
In PSA's Recreational program, coaching focuses on skill development, balanced participation, positive reinforcement, sportsmanship, age-appropriate approach, and holistic development. Coaches teach fundamental skills, ensure equal participation, provide encouragement, promote sportsmanship, and tailor coaching to each player's age and abilities. The program fosters physical, cognitive, social, and emotional development, aiming to create a positive and enriching experience that supports players' love for the sport and overall growth on and off the field.
To register for a PSA Recreation program, follow these steps:
Visit the PSA website: Go to the official PSA website and select your geographic location.
Explore programs: Browse the available Recreation programs, considering the sports or activities offered, age groups, and school locations.
Choose a program: Select the program that aligns with your child's interests and fits their schedule.
Complete the registration form: Fill out the online registration form, providing the necessary information such as your child's details, emergency contacts, and any specific requests.
Review program details: Take the time to review the program details, including the schedule, fees, and any additional requirements or information provided.
Make payment: Submit the required payment through the specified online payment methods or follow the provided instructions for other payment arrangements.
Confirmation and communication: After a successful registration and payment, you will receive a confirmation email or notification containing further program details. Stay alert for any important updates or additional information that may be communicated to you.
Please note that the registration process may have slight variations depending on the specific Recreation program and location. For detailed registration instructions and specific requirements for your chosen program, it's recommended to visit the PSA website or contact the program organizers directly.