Volunteer Today
Rewarding- Fun- Making a Difference
Head Coaching:
Join us as a Head Coach and be part of igniting a lifetime love of soccer in our aspiring young players while fostering a strong team bond. As a Head Coach, you'll also have the joy of teaching your own child.
No prior coaching experience is needed. PSA provides comprehensive support to all Head Coaches, including session plans, training, equipment, and a Coach's shirt. Your role as a Head Coach is vital and contributes significantly to the enjoyment of every player in the club.
At PSA, we emphasize teamwork and collaboration. The PSA Coach, Head Coach, and Assistant Coach work together as a cohesive unit. The PSA Coach will assist the Volunteer Head Coach by providing guidance and designated session plans for each day. Our ultimate goal is to ensure that every practice session is enjoyable and fun for the kids. Additionally, we have backup resources available in case a coach is unable to attend a session, so there will always be someone ready to step in and support.
As a Head Coach, you will receive a $125 credit as a token of appreciation for your dedication and commitment to the team and players.
Assistant Coaching:
We understand that everyone has a busy schedule, and having Assistant Coaches ready to lend a helping hand is crucial to the success of our team. As an Assistant Coach, you will support the Head Coach in various aspects of coaching and may be asked to step in if the Head Coach is unable to attend due to illness or emergencies.
Your role as an Assistant Coach is essential in creating a positive and engaging experience for our young athletes. Your enthusiasm and support will contribute to their growth and enjoyment of the game. In recognition of your valuable contribution, Assistant Coaches will receive a $100 credit.
Join us as an Assistant Coach and be part of the team that makes a lasting impact on the lives of our young players. Your dedication and involvement will help shape their soccer journey and foster a sense of community within the club.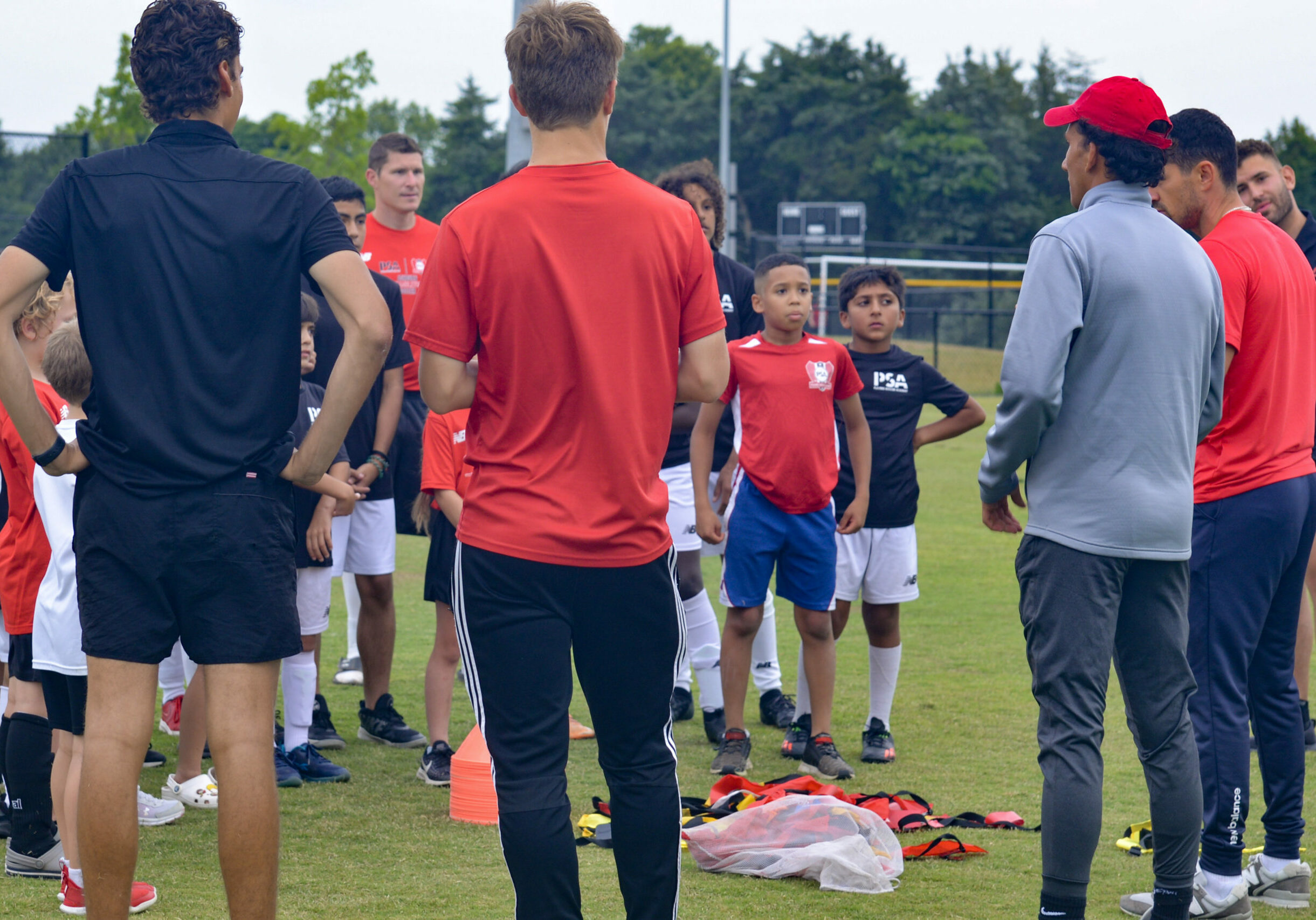 JOIN US AS A VOLUNTEER FOR YOUR CHILD'S SOCCER TEAM TODAY!
Are you interested in volunteering for your kids' soccer team but unsure if you're qualified? Don't worry! Volunteering and assistant coaching with PSA Ashburn is easier than you think.
Whether you're a parent, extended family member, or an active community member, becoming a volunteer and coach with PSA Ashburn will be a rewarding experience that positively impacts the lives of young athletes.
PSA Ashburn® is dedicated to providing the best youth sports experience, and we value the contributions of our volunteers. We provide the necessary resources and support to ensure you enjoy your volunteering and assistant coaching role while making a difference in your kids' lives.
At PSA Ashburn, we prioritize creating a youth sports environment that embodies our values. We want you to feel confident and equipped as you volunteer and coach your kids. We aim to provide you with the tools and support you need to create a fun experience for your children, enabling them to cherish and continue their love for sports for years.
Join us as a volunteer today and participate in something special for your child's soccer team!
---
Volunteering has its benefit:
Head Coach (Your Childs Team $125 credit)
Assistant Coach (Your Childs Team $100 credit)
Team Parent (Your Childs Team $50 credit)
Team Social Media (Your Childs Team $50 credit)
Club Admin ($75 credit)
Club Field Maintenance ($75 credit)
Club Social Media ($75 credit)
Please check your chosen position at Registration- for additional questions call 703-719-4999